Escape to one of Colorado's unique Airbnbs for an unforgettable vacation. From mountain cabins to modern marvels, discover hidden gems and make cherished memories amidst nature's beauty. Pack your bags and let the adventure begin!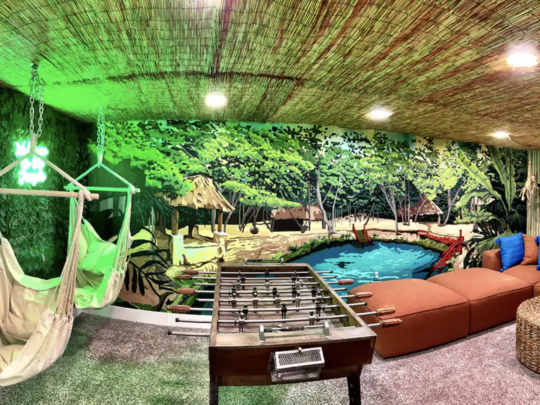 Tulum Hideaway in the Rockies
Step into a world of tranquility as you enter our lush and meticulously designed gardens. Surround yourself with vibrant flowers, exotic plants, and the soothing sounds of nature. Tulum Hideaway provides a serene sanctuary where you can relax, rejuvenate, and recharge your senses.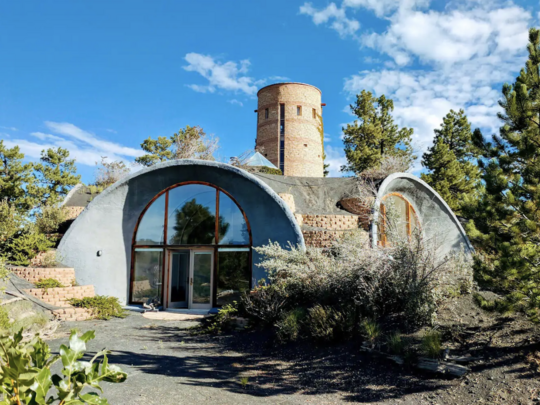 Introducing Wonder Haus - a unique passive solar earth home with a star-gazing observation tower in Pagosa Springs, Colorado. Surrounded by the majestic San Juan National Forest on 7 acres, this place cultivates curiosity, connection, and wonder. With love, the host brought this splendid space to life, hoping it'll help you create lasting memories within its peculiar walls. Pagosa Springs offers the world's deepest geothermal hot springs, skiing, biking, hiking, fishing, dog sledding, and the serene San Juan River.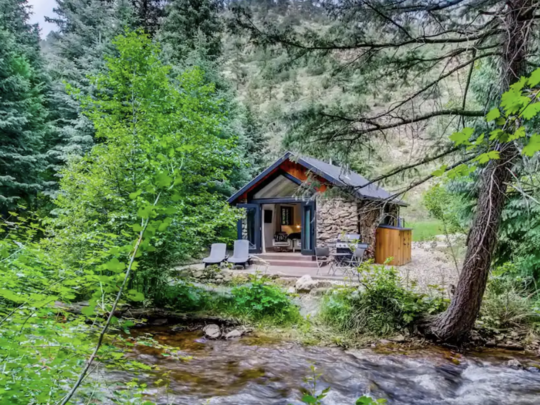 Feldspar Minimalist Modern Waterfront Cabin
Cozy and stylish waterfront cabin surrounded by lush forestry, and stunning mountain views. Lounge and relax by the gorgeous creek just off of the back patio. Beautiful studio cabin with heated floors throughout, and a large bathroom. Perfect for a single traveler or a romantic haven for two. The cabin is just 20 mins from the ski slopes, 35 mins from Denver and only 5 minutes from the historic town of Idaho Springs.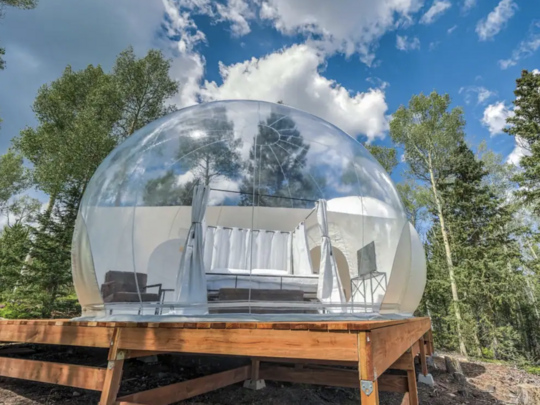 Bubble Dome Mountain Views
Sleep under the stars and wake up to sweeping mountain views in this amazing bubble dome! This is the ultimate bubble glamping experience, you have to experience it to believe it. It's tucked out of the way in a dense forest, you won't believe how peaceful it is! You're just a few miles up Hwy 67 to Cripple Creek with small shops, restaurants, and some of Colorado's only casinos!
This modern mountain retreat located in Redstone offers all the amenities of a boutique hotel. Architecturally designed 10' kitchen windows bring the outdoors in with stunning views of Mt. Sopris and the Redstone Mountains. A small yoga studio complete with sauna, homes a quiet space for yoga or massage. With extensive landscape and acres of open space, you feel remote while just seconds from downtown.
ActivePipe Message ID: 1832299