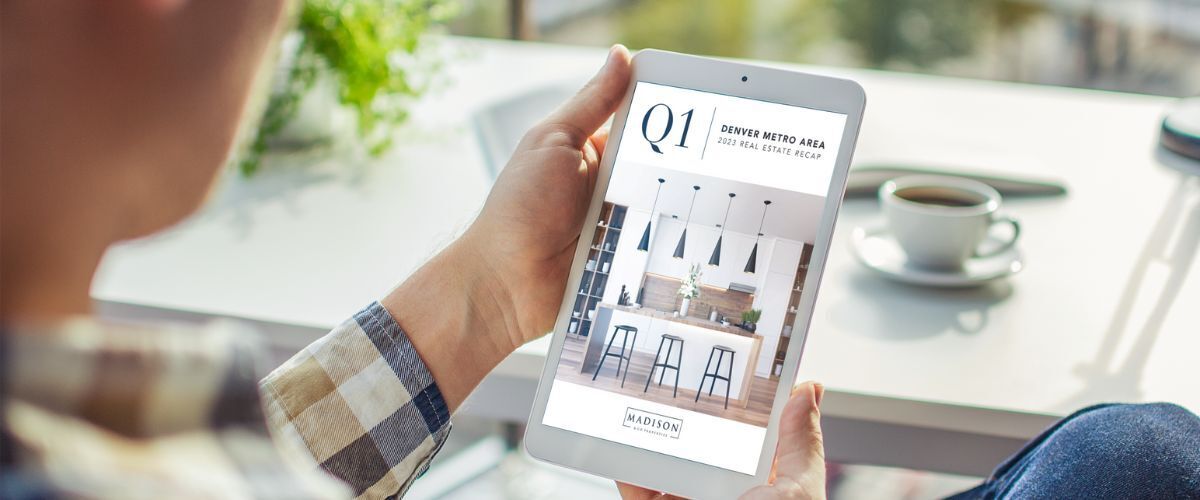 During Q1 '23, metro Denver's housing market matched the harsh winter conditions, limiting buyer activity as the uncertainty of bank failures, unstable interest rates and a recession loomed, along with above average ice and snow.
Conditions improved in March as consumer spending increased squashing any questions of a pending market let down. Springs arrival brought more listing activity (46% more) from Feb to March, a welcome sign for a market needing more homes to offer buyers. Sellers who listed early in '23 often received multiple offers over list price, much like the previous several years.
While buyer demand drove the market, it came with caution of overspending. Today's buyer will pay a premium for updated and well-maintained homes, while those that have been neglected may sit idle, losing value. This is a huge point of negotiation leverage in most markets so keep your home sale ready and well maintained if you are considering a move.
Median sales prices dropped over 6% from $602,000 March '22 to $565,000 one year a selling season. Rates and inflation will be the largest factors in where we go next.
ActivePipe Message ID: 1641901