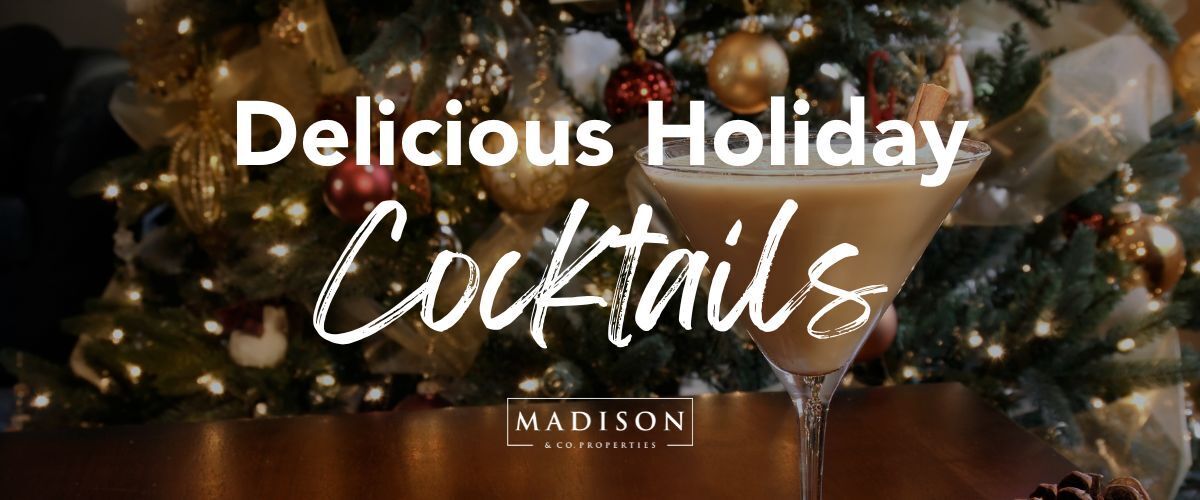 Here are three holiday inspired cocktails that are sure to warm your spirits!
Mulled Wine
This mulled wine could not be simpler to make or tastier to drink.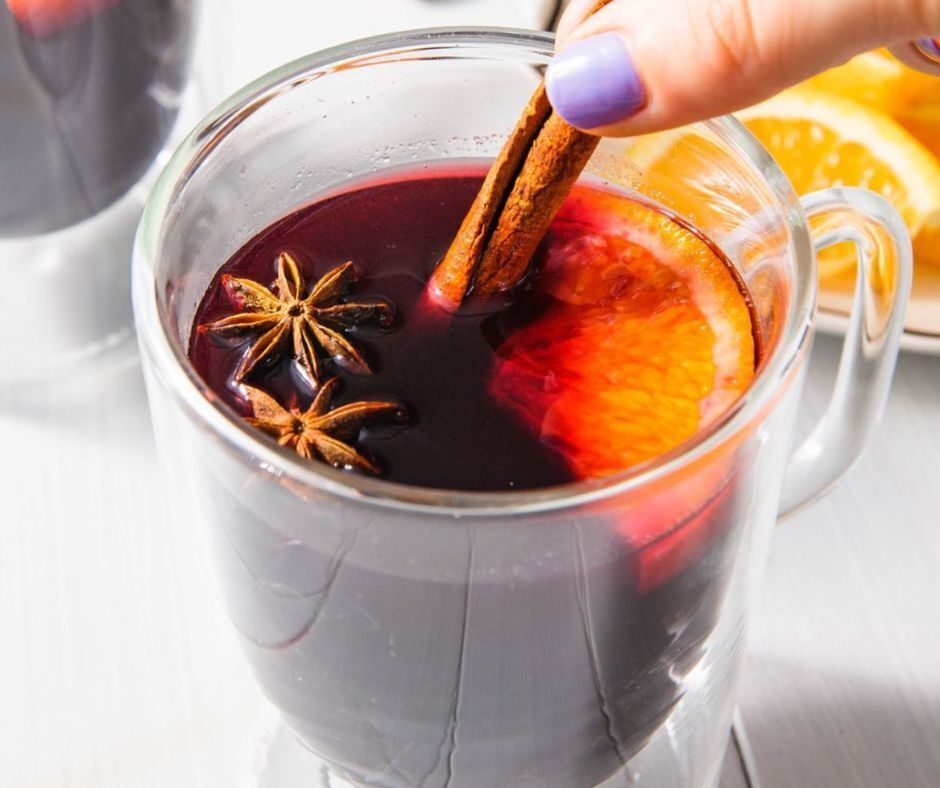 1 (750-ml.) bottle red wine
1 orange, sliced into rounds, plus more for garnish
3 cinnamon sticks, plus more for garnish
Step 1.
In a medium saucepan over medium heat, combine all ingredients. Bring to a simmer not a boil, then reduce heat to medium-low. Simmer gently over low heat for 10 minutes.
Step 2.
Serve warm and garnish with more citrus slices and cinnamon sticks.
Mistletoe Margaritas
This frozen margarita is delightful, and feel free to skip the blender if you want it on the rocks.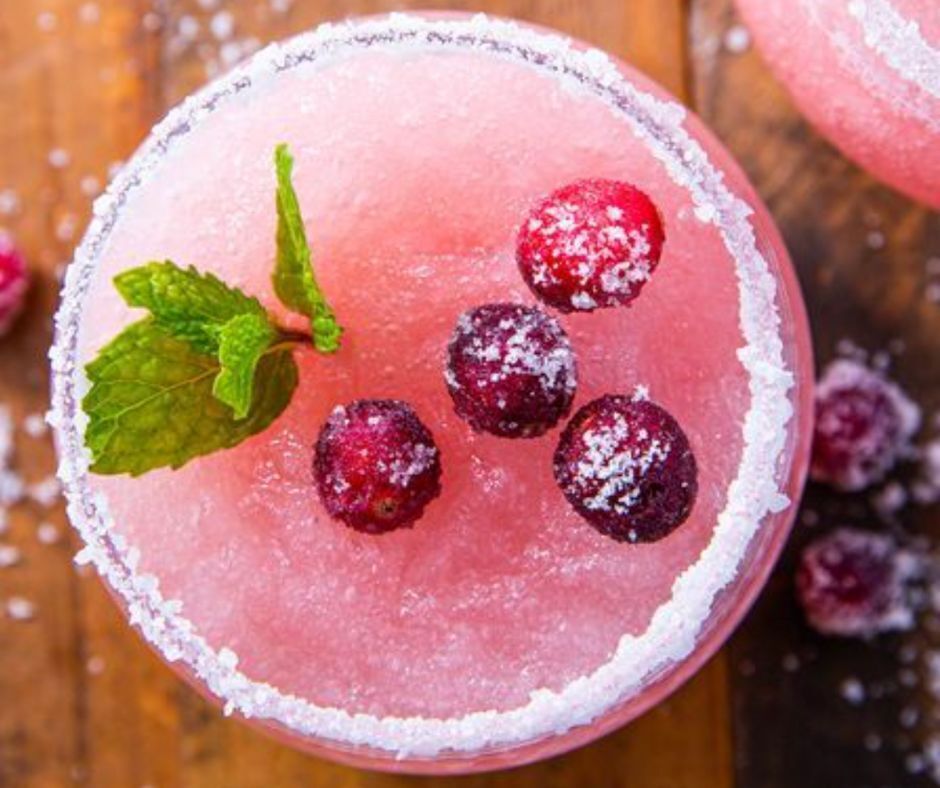 1/4 c. granulated sugar, divided
1/2 c. plus 1 tbsp. lime juice, divided
Step 1.
In a medium bowl, toss cranberries with 1 tablespoon lime juice. Drain out lime juice, then toss with 2 tablespoons sugar. Pour onto a baking sheet to dry.
Step 2.
Combine remaining sugar with salt on a shallow plate and mix to combine. Using the lime wedge, wet rim of each glass, then dip in sugar salt mixture.
Step 3.
Combine cranberry juice, tequila, triple sec, remaining 1/2 cup lime juice, and ice in a large blender, working in batches if necessary. Blend until smooth.
Step 4.
Pour into prepared glasses and garnish with a sprig of mint and a couple sugared cranberries.
Tiramisu White Russians
Who can resist this delicious Italian-influenced White Russian.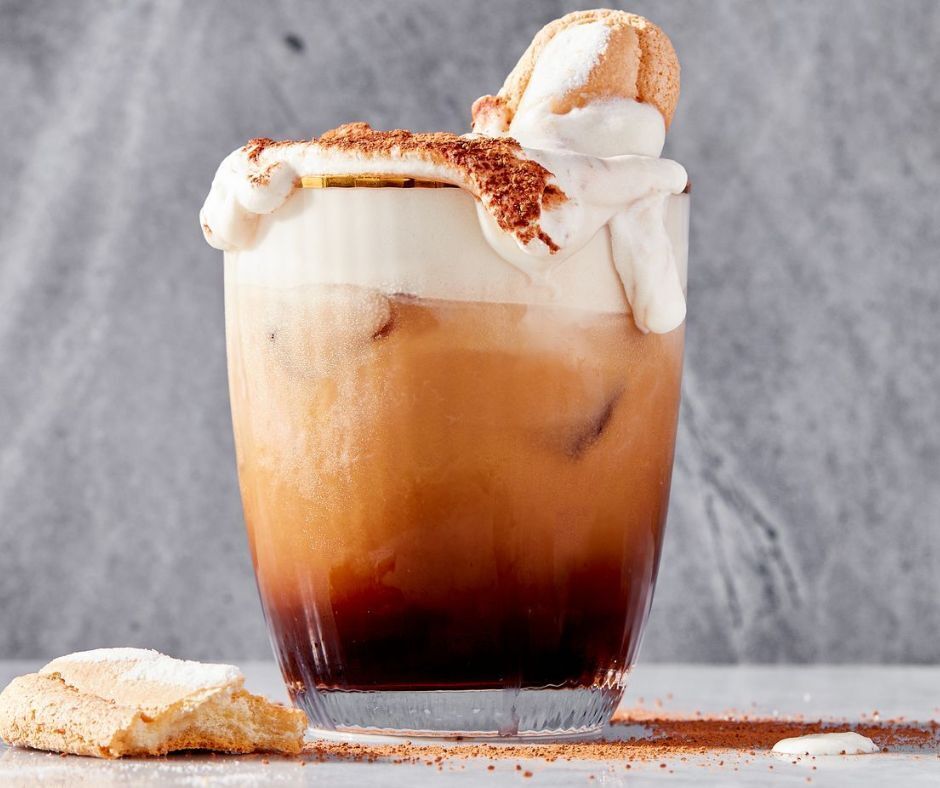 Cocoa powder, for garnish
1 Ladyfinger cookie, halved crosswise, for garnish
Step 1.
Add cream and sugar to a pint-sized glass jar, seal, and shake vigorously until cream thickens enough to hold a soft peak, about 3 minutes. (Alternatively, use a whisk or hand mixer and a large bowl to beat cream until soft peaks form.)
Step 2.
Fill 2 rocks glasses with ice. Add 2 ounces Kahlua and 2 ounces of rum to each glass, and stir to combine.
Step 3.
Using a spoon, divide whipped cream evenly between the glasses, using the back of the spoon to smooth into an even layer that covers the surface of the drink. Dust tops with cocoa powder, garnish with a cookie half, and serve.