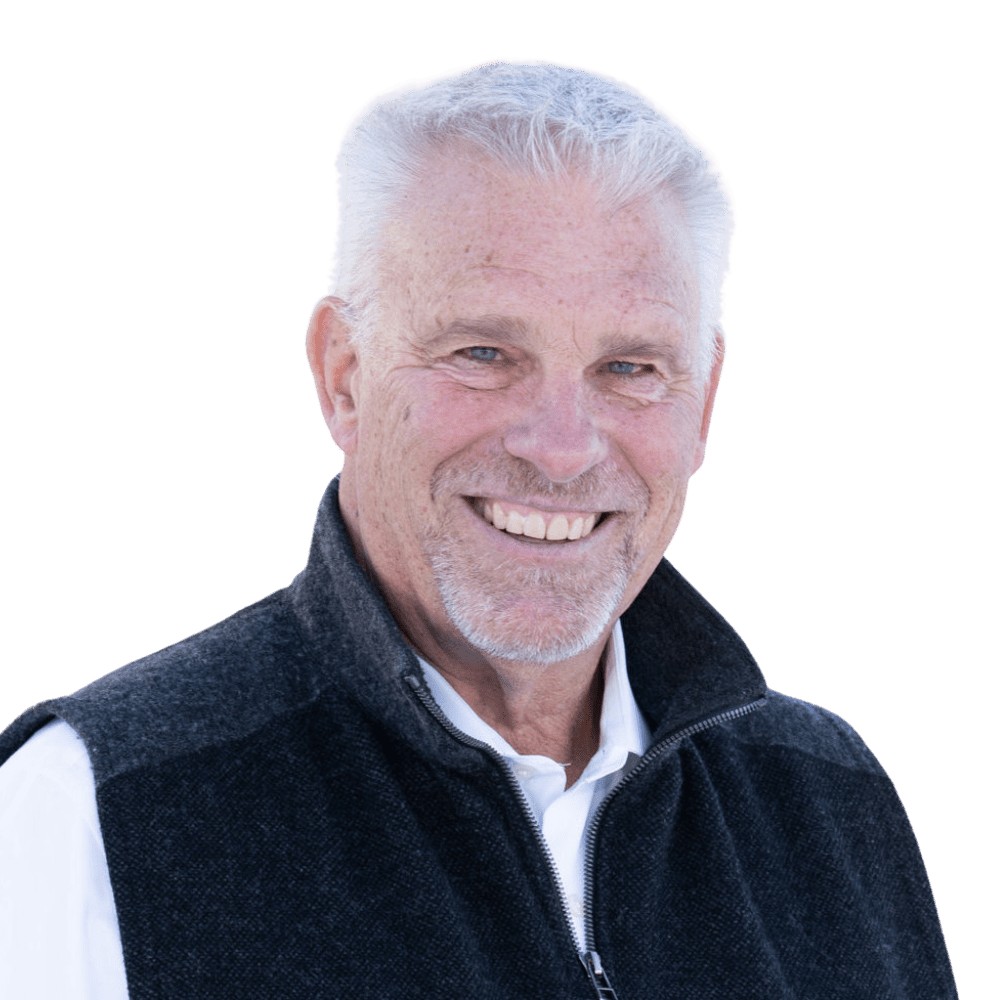 Broker Associate
|
REALTOR®, GRI
It has always been my passion to work with and help people. My first career was all about helping people in a different way. I spent 34 years with the Colorado Springs Police Department and retired in 2013 as a Division Commander. A few years later, and after moving to the Metro Denver area, I began my career in Real Estate. I have been able to carry many skills from policing to real estate which provides me the opportunity to serve and work with people in a very different, yet very [...]
It has always been my passion to work with and help people. My first career was all about helping people in a different way. I spent 34 years with the Colorado Springs Police Department and retired in 2013 as a Division Commander. A few years later, and after moving to the Metro Denver area, I began my career in Real Estate. I have been able to carry many skills from policing to real estate which provides me the opportunity to serve and work with people in a very different, yet very important way.
On the personal side, I have been involved in volunteering and being involved in community efforts since I was a child. I have served on the Board of Non-Profits as well as contributing time to many of their activities and efforts. I am a Rotarian which focuses on Service Above Self.
A couple years ago, my beautiful wife obtained her Real Estate license, and together we formed The Arms Team. As a team, we have been able to provide excellent customer service and achieve great results! We recently moved our Team to Madison and Company Properties because of the excellent commitment and support they provide to help agents be successful. As a result, we can spend more time doing what we do best: building relationships with our clients and helping them buy or sell their homes! Most of our clients come from referrals from our family, friends, and clients. Receiving a referral from a client that has worked with us is the greatest compliment we can receive! We have worked with clients throughout Metro Denver and Colorado Springs.
The Arms Team will work with you on your terms and your timeline. We believe that the most important characteristics of a Realtor are knowledge, trust and honesty, and transparent communication. I believe our clients will tell you that these are our strongest traits. If that is important to you when choosing a Realtor, we would love the opportunity to earn your business.
Office Location
5975 S Quebec Street
Suite 100
Greenwood Village, CO 80111
Contact Info
Specifications
Languages:
Specialties:
Service Area:
Skip's Testimonials
In life there are average businesses, good businesses, and outstanding businesses. What I love about Gina and Skip Arms is that they will always go the extra mile for you. Their integrity is unquestionable, and they are the nicest people. They both know Colorado Real Estate. I very seldom do reviews however when it comes to this team "The Arms Team" not only will you find everything you need with them, but they will definitely go above and beyond. They both have wonderful senses of humor, and [...]
Lynn Dougherty
You'll love the ability of The Arms Team to make you feel at home wherever you are! They specialize in helping new buyers get into their dream home, and even know ways to help renters become owners! Gina's sweet disposition, and Skip's vast knowledge of the real estate world will really wow you!
Greg Barbour
Gina and Skip are such kindhearted and genuine people. My husband and I are first time homeowners, and we were anxious about the process.  The Arms Team walked us through the process and answered all of our questions.  My husband and I felt very taken care of the entire time. The Arms will not rush you; they will take the extra time and care to make sure you know every step of the process.  Their website is super helpful and provides a wealth of information. I could not be happier with the [...]
Jasmine Krueger
We loved working with The Arms Team. We were moving to a new town, with a new job, and hoping to get a new house. It was the first home for my wife and I. During this huge time of transition The Arms Team helped to ease the process. They were helpful in answering all our questions, skilled in diffusing the chaos, and genuinely cared about our wants and needs in a home. We appreciate their flexibility with our varied schedules and the way they explained things for us as newbies. Skip and Gina [...]
Christopher Mowers
Skip and Gina were an amazing team to work with. As a fist time home buyer, I knew very little about the home buying process. They walked me through every step, every question I had and were responsive to my needs as a client. I would highly recommend The Arms Team as your go to realtors.
Sarah Jones
Doing business with The Arms Team was such a pleasure. They were very professional and thoughtful when it came to our needs and wants. Most of all, they weren't pushy at all, which I love. I would highly recommend them for any real estate purchase. Thank you both!!!!!
Dr. Patrick Hannaway
They are very professional in the real estate field. In the process of buying our house, they guided us step by step and provided all the detailed information. Great experience working with them.
Bingyu Wu
Tami and I have been in the Mortgage Business for a combined 55 years. We had the pleasure of working with Gina and Skip on several purchase transactions. Both Gina and Skip were a pleasure to work with. They treat you with respect and value your opinions. They treat their clients like Family!! You will NOT be disappointed with their services. Truly humble and professional.
Peter Elsby
Gina & Skip are great to work with! They have the knowledge and experience to guide you through the buying/selling process. They make the experience fun, while providing options, and really care about their clients needs! I highly recommend working with Gina & Skip!
AJ Hayden
Skip and Gina are a wonderful real estate team whom I currently have the pleasure of working with. They are very professional, as well as positively charming in their personal approach to help my partner and I with every aspect of starting the process of buying a custom builder home in the Monument area. They go the extra mile and treat you like family, not just another transaction to notch on their belt. I would recommend them to anyone who is looking for someone who will go to the utmost [...]
Karen McKenna
Contact
Hi there! How can we help you?
Contact us using the form below or give us a call.
Hi there! How can we help you?
Contact us using the form below or give us a call.