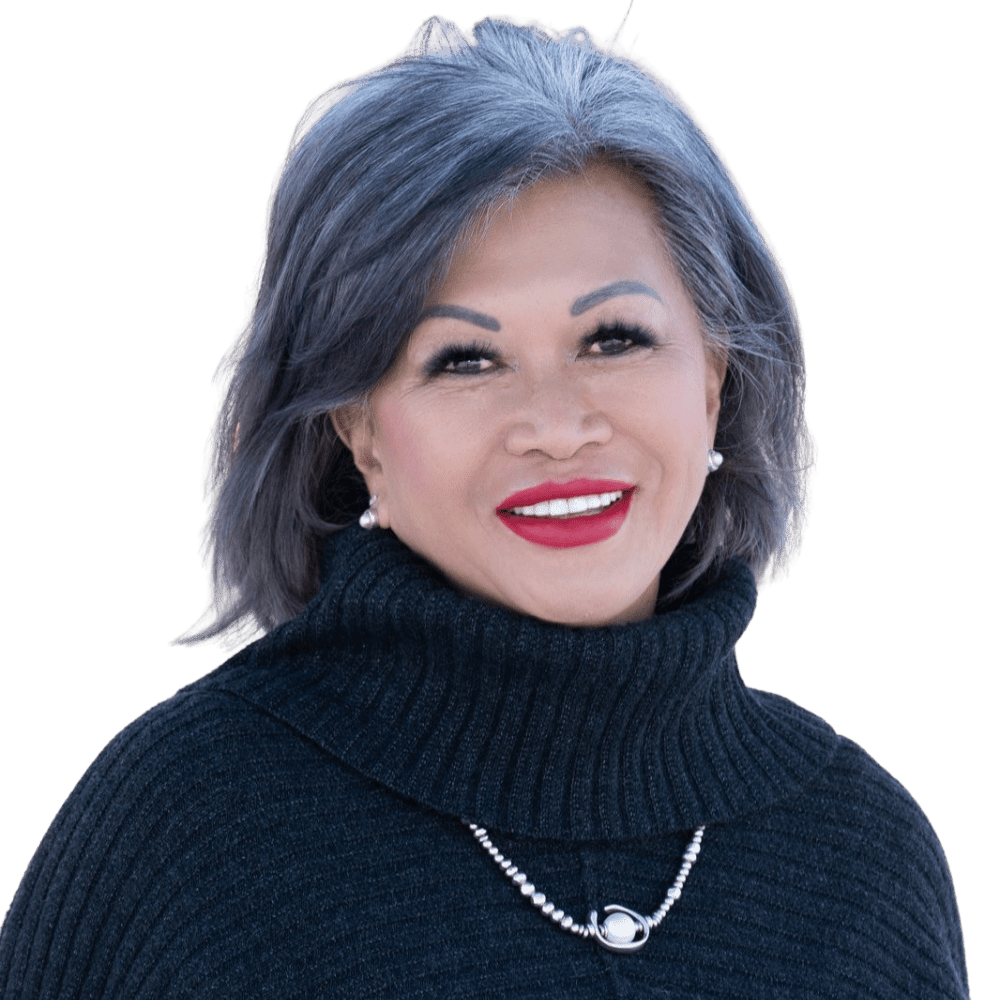 Broker Associate
|
REALTOR®, GRI
The cornerstone of The Arms Team is the exceptional customer service we provide, which leads to demonstrated results. We pride ourselves on being detailed, knowledgeable, and communicative to help make the home buying or selling process as smooth as possible for our [...]
The cornerstone of The Arms Team is the exceptional customer service we provide, which leads to demonstrated results. We pride ourselves on being detailed, knowledgeable, and communicative to help make the home buying or selling process as smooth as possible for our clients.
Often, our relationship with each client doesn't end at the closing table; many frequently become an extension of our family. As realtors, we take the business of real estate very seriously. At the same time, we enjoy building connections by hosting activities and events to celebrate relationships that we have formed with our clients and referral partners.
Skip and I have been involved in community efforts throughout our lives, and this carries over into our business through monthly donations to non-profit organizations. For each successfully closed transaction, we make a monetary donation to a non-profit of the clients' choosing in their name. Over the years, I have been involved in many non-profit organizations, including the Colorado Springs Hispanic Chamber of Commerce, the Colorado Springs Black Chamber of Commerce, Leadership Pikes Peak, Susan G Komen for the Cure and El Pomar Foundation. Additionally, I serve on our homeowners' association board and have been a "bell ringer" with Skip as a part of the Aurora Rotary efforts during the holidays. Giving back is a part of what we do and who we are, individually and as The Arms Team.
It is said that if you do what you love, you will never work a day in your life. I have been fortunate to have had opportunities throughout my career that confirm this. My experience in contract negotiations, project management, and capital construction has given me a skill set that carries over to real estate. We love our clients and are honored to work with each one of them. There's nothing more fulfilling than sharing the experience of a successful transaction with our clients!
Office Location
5975 S Quebec Street
Suite 100
Greenwood Village, CO 80111
Contact Info
Specifications
Languages:
Specialties:
Service Area:
Gina's Testimonials
Doing business with The Arms Team was such a pleasure. They were very professional and thoughtful when it came to our needs and wants. Most of all, they weren't pushy at all, which I love. I would highly recommend them for any real estate purchase. Thank you both!!!!!
Dr. Patrick Hannaway
You'll love the ability of The Arms Team to make you feel at home wherever you are! They specialize in helping new buyers get into their dream home, and even know ways to help renters become owners! Gina's sweet disposition, and Skip's vast knowledge of the real estate world will really wow you!
Greg Barbour
Gina and Skip are such kindhearted and genuine people. My husband and I are first time homeowners, and we were anxious about the process.  The Arms Team walked us through the process and answered all of our questions.  My husband and I felt very taken care of the entire time. The Arms will not rush you; they will take the extra time and care to make sure you know every step of the process.  Their website is super helpful and provides a wealth of information. I could not be happier with the [...]
Jasmine Krueger
They are very professional in the real estate field. In the process of buying our house, they guided us step by step and provided all the detailed information. Great experience working with them.
Bingyu Wu
Skip and Gina were an amazing team to work with. As a first time home buyer, I knew very little about the home buying process. They walked me through every step, every question I had and were responsive to my needs as a client. I would highly recommend The Arms Team as your go to realtors.
Sarah Jones
We loved working with The Arms Team. We were moving to a new town, with a new job, and hoping to get a new house. It was the first home for my wife and I. During this huge time of transition The Arms Team helped to ease the process. They were helpful in answering all our questions, skilled in diffusing the chaos, and genuinely cared about our wants and needs in a home. We appreciate their flexibility with our varied schedules and the way they explained things for us as newbies. Skip and Gina [...]
Christopher Mowers
Gina & Skip are great to work with! They have the knowledge and experience to guide you through the buying/selling process. They make the experience fun, while providing options, and really care about their clients needs! I highly recommend working with Gina & Skip!
AJ Hayden
Gina & Skip are just amazing realtors. They both are extremely professional with attention to detail. As our seller agent, they kept us in the loops throughout the selling process. A comprehensive comparison was done so that we would list the house at a fair price. Gina provided us with feedback from every showing. She emailed us a calendar of events once the house was under contract so that we know what's happening and when. Our house sold for over asking price. Can't thank them enough! [...]
Liv Taylor
We recently relocated to Colorado, and with our move coming up, we were unable to come look at potential rental properties. Thankfully we were connected to Gina and Skip through mutual acquaintances, and they were amazing! They spent the time getting to know our preferences for location and home features, and then they created a portal for us to review properties that fit. Most incredibly, though, they offered to visit properties and video conference us in during the tours! During the tours [...]
Josh Gaffga
Tami and I have been in the Mortgage Business for a combined 55 years. We had the pleasure of working with Gina and Skip on several purchase transactions. Both Gina and Skip were a pleasure to work with. They treat you with respect and value your opinions. They treat their clients like Family!! You will NOT be disappointed with their services. Truly humble and professional.
Peter Elsby
Contact
Hi there! How can we help you?
Contact us using the form below or give us a call.
Hi there! How can we help you?
Contact us using the form below or give us a call.