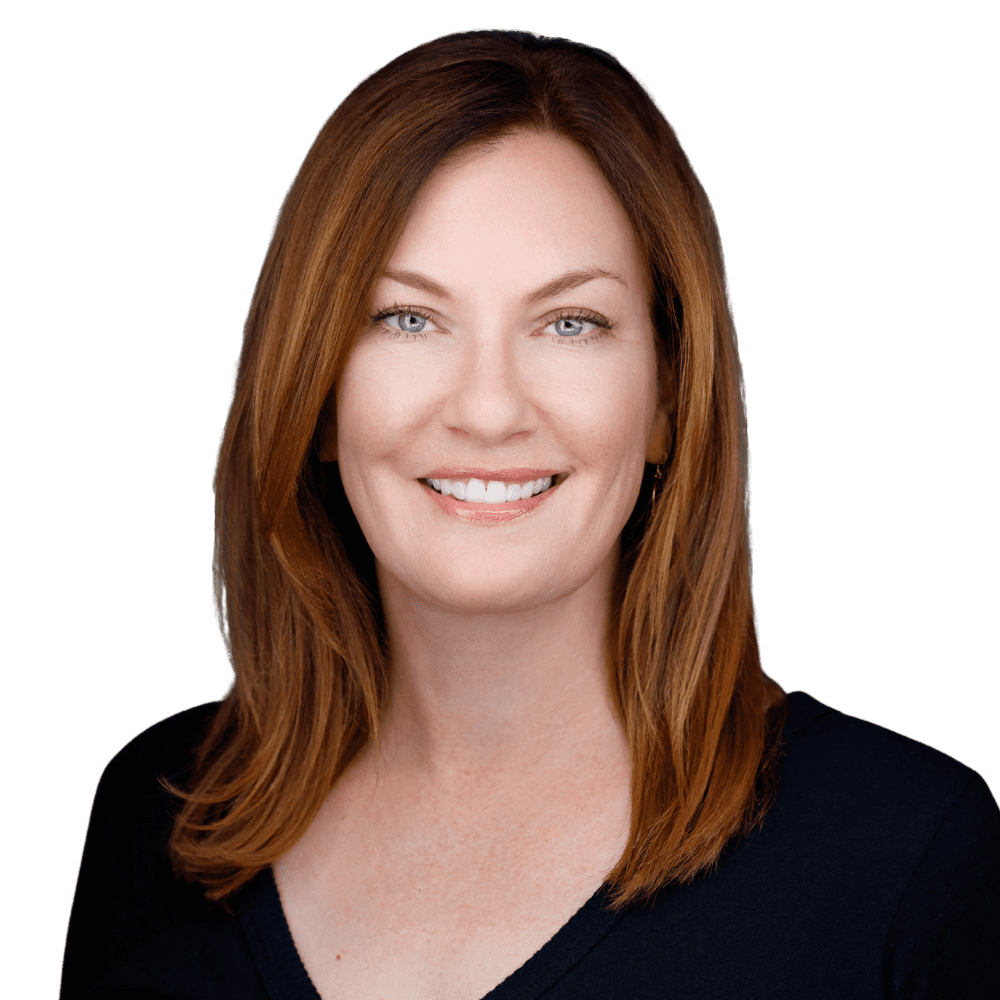 Broker Associate
|
REALTOR
A highly knowledgeable and top-producing REALTOR®, Brenda stands out for her earnest devotion to helping buyers, sellers and investors achieve their real estate goals successfully in a stress-free and exciting process. Her previous home-buying experience inspired her decision to become a REALTOR®. The impeccable service with her then Realtor sparked her desire to assist others in realizing their own home ownership dreams, and she has never looked [...]
A highly knowledgeable and top-producing REALTOR®, Brenda stands out for her earnest devotion to helping buyers, sellers and investors achieve their real estate goals successfully in a stress-free and exciting process. Her previous home-buying experience inspired her decision to become a REALTOR®. The impeccable service with her then Realtor sparked her desire to assist others in realizing their own home ownership dreams, and she has never looked back.

With over 10 years of real estate experience, Brenda has amassed a wealth of knowledge to help her clients navigate the complex and dynamic real estate market seamlessly. She leverages her expertise to help buyers find dream homes that suit their lifestyles and budgets and assist sellers in marketing their properties for top dollar. Further, she guides investors in identifying lucrative deals with the potential for significant returns in the market. With competencies that cover the entire Denver metro area, mountain properties and land parcels, she is able to help people realize all of their real estate dreams. Her clients are her priority, and being a part of making their goals a reality are her favorite moments.

A resident of Denver for 37 years, Brenda has witnessed first-hand the tremendous growth and development of the local real estate market. She has immense knowledge of the market and understands the numerous opportunities and prospects that exist for her clients to benefit from. Brenda draws on this knowledge to guide and give useful market information to her clients, empowering them to make well-informed decisions. She uses her creativity and keen eye for detail to help buyers revitalize their homes and to help sellers with superior property staging to be a real stand out in the market.

Having previously worked as a corporate executive and educator, Brenda prides herself on ensuring every client receives all essential information, understands what it means for their goals, and seeks to work alongside them to meet and exceed their expectations. Given her active listening skills, responsiveness, passion for helping others, and willingness to go above and beyond to offer remarkable service, Brenda has established long-term relationships with her clients based on mutual trust and respect.

When she is not busy pursuing her clients' goals, Brenda enjoys hiking, snowshoeing, yoga, cooking, and traveling around the world. If you are looking for exceptional real estate services from a REALTOR® who is patient, dedicated, and genuinely cares, then look no further than Brenda! She is here to assist and be part of your real estate success story.
Office Location
1221 S. Clarkson St.
Suite 400
Denver, CO 80210
Contact Info
Specifications
Languages:
Specialties:
Service Area:
Brenda's Testimonials
Brenda was extremely thorough and very focused on our needs and we went through the home buying process. She gave us her full attention and was very responsive throughout the entire process. Brenda was fantastic!
Kevin and Chelsey C
Brenda is a fantastic realtor. We would highly recommend her. She is very experienced, friendly and knowledgeable. Brenda stuck with us to make sure that we found a home that was a wonderful fit for our family. We felt very confident making offers and negotiating with Brenda helping us. She maintained an outstanding rapport with us as well as any other parties involved in our transaction.
Kayla and Brandon R.
It's hard to express just how amazing Brenda is as a real estate agent and a person. She is attentive, knowledgeable, experienced and available. She spends so much time listening and then is constantly working to make sure your needs are met. She works behind the scenes with the other agents and advocates for her clients very effectively. I have never worked with a better agent and can't recommend her more enthusiastically.
Tamara and Jeremy R
Brenda was an amazing agent, by far the best we've ever had. She was so knowledgeable about the whole Denver market. Through our process, she would recommend neighborhoods we didn't originally have on our list, based on feedback we'd give her on a particular home we would tour. She really listened and help guide us, giving honest feedback. Yet she never pushed us into making a decision one way or another. She provided great advice when making offers and closing was a breeze. We [...]
D and Amber B
I am honored to be a part of the Madison & Company family! I cannot express how important it is for me as a realtor to work with a brokerage whose culture is one of integrity, respect, dedication, professionalism and providing the highest level of quality service to our clients. The talent of the owners, managing brokers, agents and support team is unsurpassed. I can't think of a better place to call home!
Brenda Quinn
Brenda is simply THE BEST REAL ESTATE AGENT I have ever worked with. I have moved 11 times in the last 26 years. Never have I worked with an agent that is so attentive to customer needs (from both a transactional and psychological perspective). She is able to very efficiently deliver upon her real estate expertise because she genuinely cares. She genuinely loves what she does for a living. She genuinely has compassion and empathy and "a calling" when it comes to best serving the needs of her [...]
Chris and Erin M
I can't say enough about how wonderful my experience was working with Brenda. She is the epitome of professionalism and understands the Denver metro real estate both from the buyer's perspective and also the seller's. Her understanding of real estate analytics allows her to prepare her client with reasonable expectations of what the market dynamics will allow with regard to pricing and how long it will take to sell the property. She also does an excellent job of communicating [...]
Catherine J.
Couldn't have asked for a better agent. Brenda is friendly, helpful, professional and knowledgeable. She made shopping for our first home fun and easy. Despite ups and downs during the transaction (lender issues) she was always on top of it and kept us informed. Whatever it takes, she will get the job done for you.
Alyssa M.
I don't know where to begin! We loved working with Brenda. My husband and I were first time home buyers and weren't really sure if we were ready yet.. we did the typical "let's go look at open houses for fun" thing for a month or two. We met some agents and got their information but none of them really connected with us. We went to an open house one day and the house looked like it was from the set of Mad Men - Brenda was the listing agent and we hit it off with her right away... [...]
Lindsay and Dave B.
Brenda has done a great job and stood up to her words - selling in record time and even without our presence. If anyone in the Denver area ever needs a realtor, I recommend her name. I liked her professional work, immediate responses, and knowledge of the local real estate. Thanks!!!
Edgar C
Contact
Hi there! How can we help you?
Contact us using the form below or give us a call.
Hi there! How can we help you?
Contact us using the form below or give us a call.